Time Magazine Dealer of the Year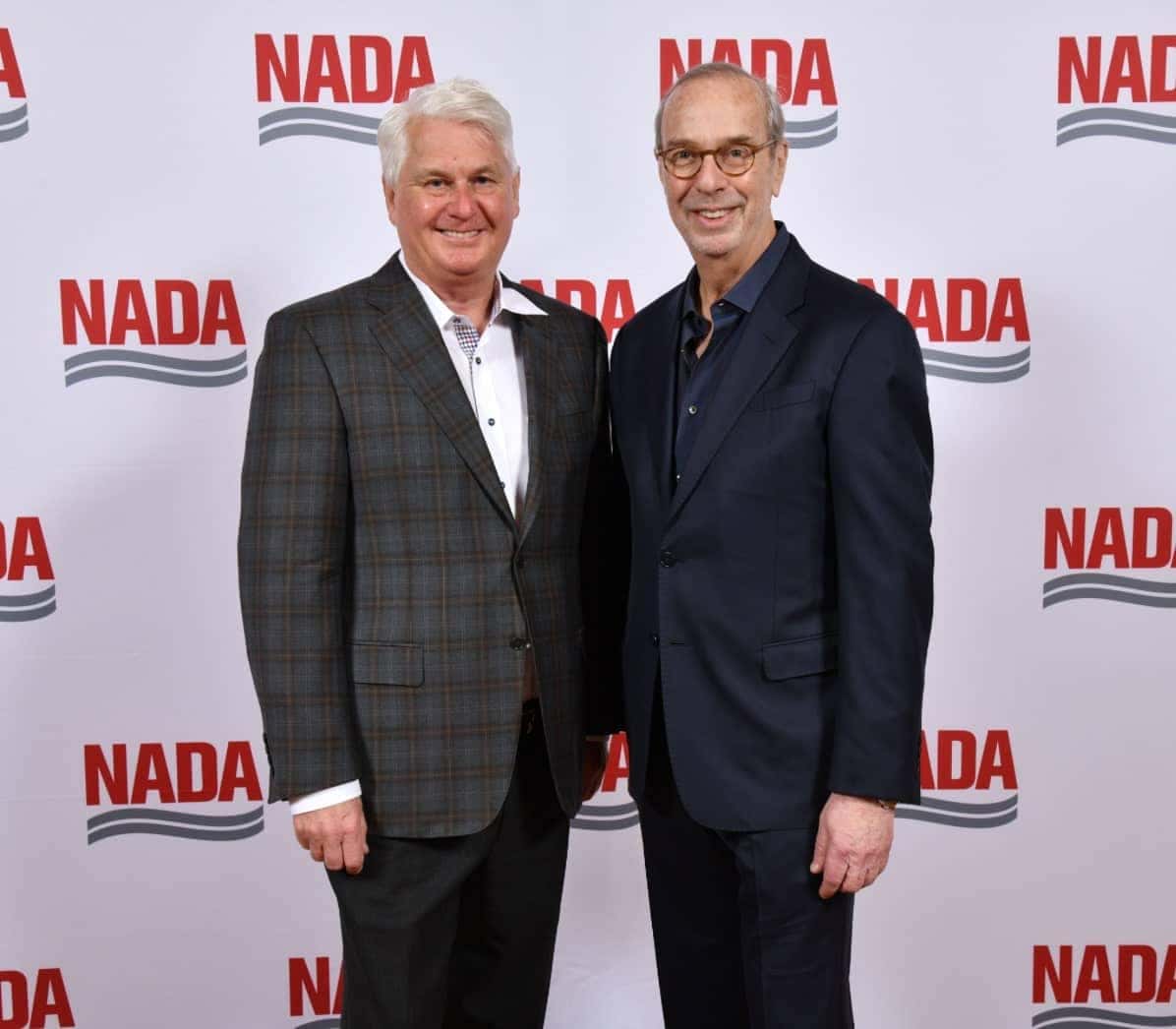 New York, NY (March 30,2022): Long Island business owner John Billard, operating partner and president of Hempstead Ford in Hempstead, New York, has been recognized as a 2022 TIME Dealer of the Year award for community service. Billard is one of a select group of 47 dealer nominees from across the country who was be honored at the 105th annual National Automobile Dealers Association (NADA) Show in Las Vegas this month. The TIME Dealer of the Year award is one of the automobile industry's most prestigious and highly coveted honors. Recipients are among the nation's most successful auto dealers who also demonstrate a long-standing commitment to community service. Billard was chosen to represent the Greater New York Automobile Dealers Association in the national competition - one of only 47 auto dealers nominated for the 53rd annual award from more than 16,000 nationwide.
"We're fond of referring to our customers as family, because that's what we believe we truly are - one big family, employees and customers alike," nominee Billard said. "When someone buys a car from us, a relationship is formed, one that is nurtured over time when service or a new car is needed. And fostering these strong connections with our community is very rewarding to me. - John Billard, Operating and President of Hempstead Ford".
Billard started his career in the United Kingdom at the age of 15 working as a car wash attendant while training to be a salesperson at a local Datsun dealership. He migrated to the United States in 1979 and began selling Jaguars in Long Island, NY. In 2004, Billard bought into the dealership and continues to partner with Jeffrey Soukup, whose family owned the store. He also became a partner in Island Acura in Wantagh, New York, 10 years ago. In the area of community service, Billard knows that his dealership's reputation in the Hempstead market transcends the bill of sale. "I am a big believer in sharing the dealership's success with the community that helped us get here," he said. "We are as much a part of the community as our customers, and we have a moral obligation to assist where we can. Most importantly, we're happy to do it." To that end, his dealerships annually support Toys for Tots and the New York Cares Coat Drive. "Through the years, we have collected and donated thousands of toys and coats for local families in need," he said. "The idea that we helped people stay warm during the winter, or gave a child a good Christmas, is a feeling words can't even describe." In addition, Billard has hosted a food drive for the Nassau County Veterans Service Agency V.A. Clinic and is a benefactor of Nassau Community College. Being a parent, one of his most gratifying contributions, which benefits a cause very dear to his heart, is the support given to the Pablove Foundation, a California-based charity that helps fight childhood cancer. "The children Pablove strives to help could've been anyone's," says Billard. Billard and his wife, Trisha, have two children and live on Long Island.
Christmas Eve

Closed

Christmas Day

Closed

New Years Eve

Closed

New Years Day

11:00 AM - 5:00 PM
Mon - Fri

9:00 AM - 7:00 PM




Sat

9:00 AM - 5:00 PM




Sun

11:00 AM - 5:00 PM



Christmas Eve

Closed

Christmas Day

Closed

New Years Eve

Closed

New Years Day

Closed
Mon - Fri

7:00 AM - 6:00 PM




Sat

7:00 AM - 3:00 PM




Sun

Closed
Christmas Eve

Closed

Christmas Day

Closed

New Years Eve

Closed

New Years Day

Closed
Mon - Fri

7:00 AM - 5:00 PM




Sat

7:00 AM - 3:00 PM




Sun

Closed